Mazda2 successor to ride atop shortened CX-5 platform
Fri, 31 May 2013 09:15:00 EST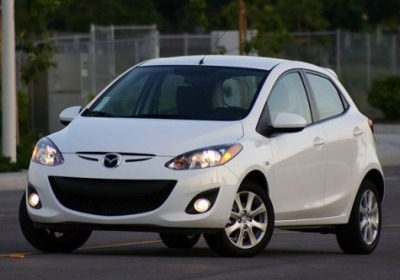 Mazda, looking to make the most of its new, lightweight Skyactiv vehicle architecture, will allegedly use a version of the CX-5 crossover's platform to underpin its next-generation Mazda2 hatchback, according to a report from Just-Auto.com. Of course, the Mazda2 is a much smaller vehicle than its larger CUV stablemate, so some serious chopping will no doubt be in order when it comes time to engineer the replacement for the company's smallest hatch.

Currently, the CX-5 and the sleek new Mazda6 share many of the same platform components, and this architecture will already be scaled down to support the next-generation Mazda3 sedan and hatchback, which will debut later this year. Just-Auto.com states that all of Mazda's remaining front-wheel-drive vehicles will eventually switch to reworked versions of this Skyactiv platform, including the replacement for the larger CX-9 crossover.

Also of note, Mazda will reportedly be switching to shorter, four-year lifecycles for its vehicles. This means that the newly launched Mazda6 will be replaced for the 2016 calendar year, with a refresh coming sometime in 2014. That said, vehicles with platforms supplied by other automakers (like the upcoming MX-5 Miata replacement that will share its underpinnings with an Alfa Romeo product) will not necessarily follow this four-year rule.
---
By Steven J. Ewing
---
See also: 2014 Mazda6: Introduction, Masamichi Kogai new Mazda president and CEO, 2015 Mazda3 interior spied for the first time.