Mazda reports strong Skyactiv sales, plans to boost output 25%
Tue, 27 Aug 2013 17:32:00 EST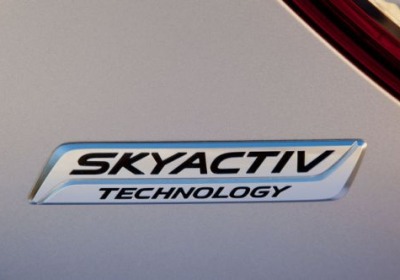 Mazda is set to expand production of its Skyactiv engines after critical and commercial acclaim for the fuel-sipping powerplants. The Japanese manufacturer has a number of plans in the works to bump up production, with the first being a 25-percent increase in output from its Hiroshima, Japan engine facility.

Besides adding a new line, Mazda will modify the line that built MZR engines, a family of mills that includes the 2.3-liter, turbocharged four-cylinder found in the Mazdaspeed3 and the 2.0-liter found in the MX-5 Miata. The bump in production is just part of Mazda's goal of selling 1.7 million vehicles globally by 2016, with 80 percent of those vehicles expected to wear a Skyactiv badge.

Mazda also builds Skyactiv engines at a joint-venture facility with Ford, in Changan, China, while a Mexican facility will go online by March of 2014. Skyactiv engines currently power the Mazda3, Mazda6 and CX-5.

MAZDA INCREASES SKYACTIV ENGINE OUTPUT BY 25 PERCENT

Popularity of SKYACTIV vehicles continues to grow worldwide
Hiroshima engine factory to gain capacity as well as flexibility

Hiroshima, Japan, 27 August 2013. Strong demand for its new-generation SKYACTIV models has prompted Mazda Motor Corporation to boost SKYACTIV engine production capacity at its Hiroshima plant by one-quarter. When completed by the end of 2014, the expansion from 800,000 units to 1 million annually will also make the facility more flexible.

As part of the move, Mazda will install a new and highly versatile engine machining line at the plant. In addition, an existing line used to assemble MZR engines will be overhauled to also enable the production of SKYACTIV engines. Mazda offers a line-up of four-cylinder SKYACTIV-G petrol engines and SKYACTIV-D clean diesels.

Expanding production is a key part of Mazda's goal to increase global sales by 2016 to 1.7 million vehicles, some 80 per cent of which are expected to feature SKYACTIV technology. Beyond Hiroshima, SKYACTIV engines are currently manufactured at Changan Ford Mazda Engine Co. in China, where production began in June 2013. They will also be produced in Mexico at Mazda Motor Manufacturing de Mexico S.A. de C.V. starting in the fourth quarter of the current fiscal year, which ends in March 2014.
---
By Brandon Turkus
---
See also: Mazda 16X rotary engine two years away, will arrive in all-new model, eBay Find of the Day: 1990 Mazda Miata with just 27 original miles, Mazda and Clemson collaborate on Deep Orange 3 concept.