Mazda CEO predicts record US sales in next 2 years
Mon, 18 Nov 2013 18:29:00 EST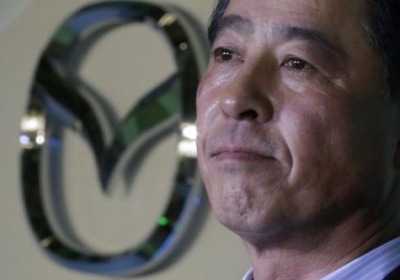 The recently appointed CEO of Mazda is apparently quite the optimist, claiming that the Japanese brand, renowned for its Zoom-Zoom driving character (and more recently its sleek, refined designs and Skyactiv efficiency), is claiming the company will record its best-ever US sales within the next two years. According to a report from Automotive News, Masamichi Kogai expects Mazda to move 400,000 of its Kodo-styled vehicles in the increasingly competitive US market by March 2016, with the recently launched Mazda3 leading the charge. "It will impacted considerably by the trend of the U.S. industry. But... it's my hope we achieve the record by that time," Kogai tells AN.

The brand is currently targeting 300,000 units by the end of this fiscal year in March 2014. Given that production and sales of the Mazda3 (and consumer awareness of the 2014 Mazda6) is still picking up steam, it isn't a stretch to imagine Mazda, which sold 240,000 vehicles from January to October of 2013, hitting its target.

Along with the overall increase in sales numbers, Kogai is expecting the independent brand to take an even larger slice of the US sales pie, claiming 2.5 percent US market share, improving from its current 1.9-percent foothold so far in 2013. "I think the upper limit may be 2.5 percent for the time being," Kogai told AN, before pointing out, "We don't want to use a lot of incentives. That is not the sales approach we aspire toward."
---
By Brandon Turkus
---
See also: Mazda returning to top-tier racing with diesel-powered prototype in USCC, Mazda CX-5 in auto-brake accident on Japanese test drive, LA Design Challenge invokes biology for 2025 concepts [w/poll].