Maybach lost upwards of $500k on each vehicle sold
Wed, 08 Feb 2012 18:01:00 EST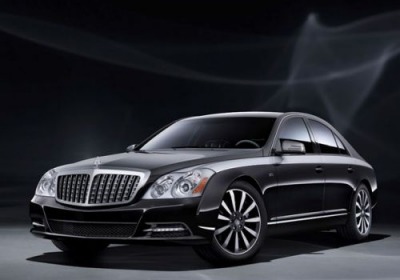 Daimler is shuttering Maybach in 2013 after seven years of production. In that time, the company's ultra-ultra-luxury arm managed to sell just 3,000 units, and CAR reports Daimler lost somewhere around $500,000 on each and every one of them.

Even with a ludicrous price tag of over $370,000 for an "entry" Maybach 57, the brand couldn't quite recoup the dizzying $1.33 billion Daimler poured into it since its (re)inception. Rumors ignited over a possible tie up with Aston Martin that would have resulted in a range of new and attractive models, but Daimler has instead decided to snuff out Maybach altogether.

We can hardly blame them.

Mercedes-Benz will pick up the ultra-luxury slack with a new range of sedans based on the S-Class. Those bruisers will likely bow in 2013 just as Maybach turns out the lights for good.
---
By Zach Bowman
---
See also: Bentley courting Maybach celebs with letter-writing campaign, Daimler increases prices on 2012 Maybach models, Autoblog Podcast #258.