Maybach and Aston Martin alliance talks fall apart
Tue, 27 Sep 2011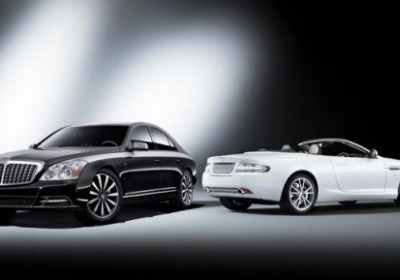 If you have, like us, been salivating at the notion of a new generation of Maybach and Lagonda ultra-luxury crafts built by Aston Martin, we've got some bad news: According to reports emanating from Germany, talks between AML and Daimler have broken down.

The proposal under negotiation would have seen Daimler outsourcing production of the next family of Maybach models to Aston Martin, which in return would benefit from Mercedes-Benz platforms and engines – not only for its svelte GTs, but also for its own future Lagonda line of limousines and luxury SUVs. That, and a boatload of money – or at least that's what AML was reportedly seeking, an issue that served as the stumbling block over which the deal reportedly collapsed.

That's not to say the two parties couldn't still reach some sort of a compromise, but short of that, Daimler may opt to either shut down Maybach altogether, find another partner, or take another stab at building new models internally.
---
By Noah Joseph
---
See also: Maybach celebrates Daimler's 125th with special edition 57 S, Birdman can't pay for his new $8 million Maybach Exelero, Jay-Z and Kanye go all Mad Max on a Maybach.