Maserati's small two-seater could arrive by 2016
Mon, 13 May 2013 09:28:00 EST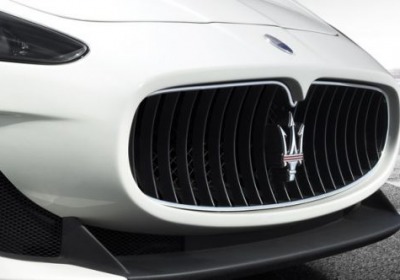 As a following act to the redesigned Quattroporte and the recently unveiled 2014 Maserati Ghibli, Maserati will be releasing a slew of new products in the coming years, including the next-generation GranTurismo, the all-new Levante SUV and a new 911-fighting coupe – possibly called Gran Sport. While all of this information was detailed last year in a leaked product plan document, there were no dates associated with any of the new products. Auto Express is now reporting that the new GranTurismo will be out in 2015 and the new smaller coupe is expected out in 2016.

According to the report, the new coupe will be smaller and sportier than the GranTurismo, and it will feature a mid-engine layout with a platform that isn't shared with the Alfa Romeo 4C. This product onslaught is a part of Maserati's plan to increase sales to 50,000 units globally by 2015.
---
By Jeffrey N. Ross
---
See also: Why Italians are no longer buying supercars, Watch Edo Competition pit a Ferrari FXX against a Maserati MC12 Corsa on the 'Ring, 2014 Maserati Ghibli snarls in Shanghai.