Maserati planning second smaller SUV?
Sun, 16 Dec 2012 11:57:00 EST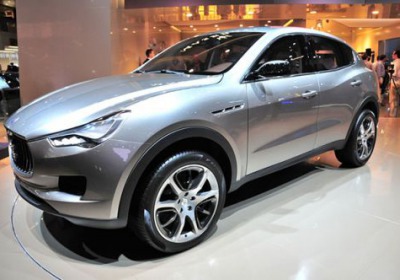 Maserati's product plans have taken a few wild turns, but as we get closer to production dates for the long-awaited offerings things are getting a wee bit clearer. The the sixth-generation Maserati Quattroporte is here, and a quick recap according to a report in Car and Driver has the smaller Ghibli sedan on Chrysler's LX/LY platform next, then the next-generation GranTurismo coupe and cabrio on a Maserati platform, then the Kubang SUV concept (pictured) that, for production, will become the larger Jeep-Cherokee-based Levante SUV.

All of which gets us to 2015. That same year, according to the report, the Levante will get a brother: a smaller SUV or crossover, perhaps sized like the Kubang concept, to challenge the Audi Q5 and the Porsche Macan. It is predicted to use the Compact US Wide platform, built for front-wheel and all-wheel-drive vehicles, that supports the Dodge Dart and 2014 Alfa Romeo Giulia. In addition to giving the premium brand a competitor in what is a very popular segment, a Maserati move slightly downmarket can help fill a gap while Fiat brass figures out what to do with Lancia.
---
By Jonathon Ramsey
---
See also: 2014 Maserati Quattroporte [w/video], Maserati looking to book 13,000 sales of new Quattroporte in 2013, Maserati looking to book 13,000 sales of new Quattroporte in 2013.