Marchionne uses racial epithet to describe what must power future Alfa Romeo models
Wed, 16 Jan 2013 17:58:00 EST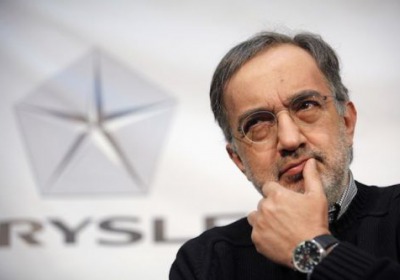 Sergio Marchionne and his Fiat empire have a lot riding on the US return of the Alfa Romeo brand. The endeavor has been in progress for what feels like a lifetime – certainly for as long as Fiat has had the Chrysler brand under its Italian wing.

It's not surprising that Fiat CEO Marchionne needs a perfect first Alfa to mark a return to America. And here's where things get dicey. Nobody would argue with Marchionne's insistence that Alfa Romeo's be powered by Italian engines – as Marchionne himself is quoted to have said at the 2013 Detroit Auto Show, "There are some things that are well done in Italy."

If not what he said, then, it's how he said it that has eyebrows raised. "I cannot come up with a schlock product, I just won't. I won't put an American engine into that car. With all due respect to my American friends, it needs to be a wop engine." Wait, what's that?

As it turns out, the term "wop" is a racial slur referring to Italians that is either an acronym for "with out papers" or a play on the word "guappo," meaning thug or bully in Italian. Perhaps, considering that Marchionne carries both Canadian and Italian citizenship, his use of the word is playful. Either way, it's a somewhat surprising choice.

In somewhat related news, Marchionne also touched on the sales success of the Jeep brand and how it's caused hardship within company ranks. "I didn't sell all the Grand Cherokees I could have sold, I didn't sell all of the Wranglers that I could have sold because I couldn't make them. There was a natural limitation to my ability to compete."

That natural limitation lies with suppliers. Jeep set a global sales record last year of 701,626 units, led by strong demand for the Grand Cherokee and Wrangler models, which are built in the United States. Marchionne estimates that Jeep could have sold 70,000 more units had suppliers been able to keep up with demand.
---
By Jeremy Korzeniewski
---
See also: Jeep Liberty replacement takes shape, Maserati and Lamborghini pull out of Iran, Fiat 500 Cattiva and Abarth Tenebra concepts showcase design to enhance personality.