Luc Donckerwolke named Director of Design for Bentley
Fri, 14 Sep 2012 17:45:00 EST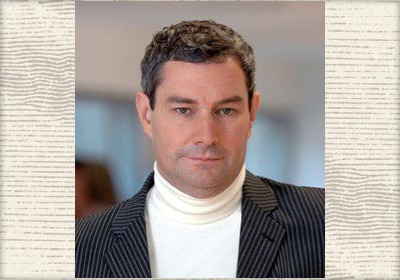 Bentley has announced Luc Donckerwolke will take over as the automaker's Director of Design. Donckerwolke started with Volkswagen in 1992 as a designer for Audi. Since then, he's worked with Škoda, Lamborghini and Seat in various design roles. His resume includes helping sketch out both the Lamborghini Murciélago and Gallardo among other notable models.

The designer steps into the vacancy left by Dirk van Braeckel, who has moved on to work with Volkswagen Group design under Walter de Silva.

As you may recall, van Braeckel is responsible for a number of Bentley's most successful models, including both the Continental GT and the Mulsanne. He joined the ultra luxury automaker in 1999. You can take a look at the official announcement below for more information.

BENTLEY ANNOUNCES LUC DONCKERWOLKE AS NEW DIRECTOR OF DESIGN

Crewe, 13 September 2012). Bentley Motors today announces Luc Donckerwolke as its new Director of Design. Mr Donckerwolke succeeds Dirk van Braeckel who moves to Volkswagen Group design directed by Walter de Silva.

Mr Donckerwolke joins Bentley from his role as Head of Advanced Design for Volkswagen Group. He began his career as an exterior designer at Audi in 1992 and has subsequently worked for a range of other Volkswagen group brands including Lamborghini, SEAT and Skoda. His work at Lamborghini includes the award-winning designs of the Murcielago and Gallardo.

Walter de Silva said:

"Luc Donckerwolke brings a wealth of design talent to Bentley. His extensive experience makes him the ideal person to take forward Bentley's future design language, at a time when the company has significant plans for new models."

"I would like to thank Dirk van Braeckel for the significant contribution he has made to Bentley. He has overseen the evolution of the Bentley brand and the development of the new generation Continental family and the flagship Mulsanne. I look forward to him joining the team at Volkswagen Group design."
---
By Zach Bowman
---
See also: Bentley Mulsanne convertible expected to be greenlit this year, 2012 Pebble Beach Concept Car Lawn offers a tutorial in cars to come, Volkswagen Group previews its wares on eve of Geneva show.