Lotus could build production versions of Renault Alpine, Infiniti Emerg-E
Tue, 14 Aug 2012 17:32:00 EST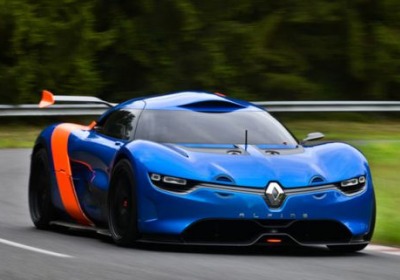 As with one of those blockbuster three-team NBA trades that actually improves the fortunes of every team involved, a report in Autocar indicates that Renault, Infiniti and Lotus are in talks that could benefit both manufacturers and enthusiasts. Renault is considering a production version of the devil-in-blue Alpine A110-50 concept but has said that it "probably needs more than the Renault-Nissan Alliance on its own." Enter Lotus, whose Evora platform could supply the running bits for the mid-engined Alpine revival.

That same Evora platform, in range-extended 414E concept form, is the basis for the Infiniti Emerg-E concept. Even though a decision hasn't been made on the Emerg-E's production, it is still being developed and the company has admitted that it "could be built in Britain." For its part, Lotus has said that it's ahead of schedule on the Evora 414E, with its 408 horsepower, 738 pound-feet of torque and 30-mile electric range. Development funds from both Renault and Infiniti could help make all three cars a closer possibility.
---
By Jonathon Ramsey
---
See also: Lotus Evora S IPS automatic transmission option arrives in October [w/video], Lotus Evora GX to race in U.S. Grand-Am series, Volkswagen looking to acquire Proton, Lotus?.