Lotus Exige S tears the roof off
Tue, 14 Jan 2014 18:29:00 EST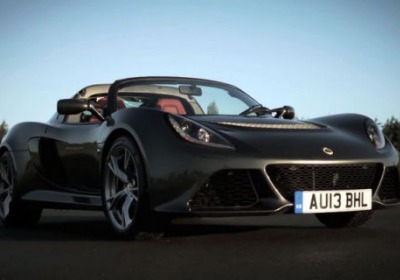 Some things just don't make sense. But then we're not sure they really have to. Imagine Porsche took the Cayman, which is essentially the coupe version of the Boxster, and turned it into a convertible. Wouldn't make much sense, would it? Well that's essentially what Lotus did with the creation of the Exige S Roadster.

The Exige, you see, was already the fixed-roof version of the Elise. So what was the point in turning it back into a roadster? That's what our friends at XCar tried to ascertain in the video below. We could tell you what conclusion they arrived at, but that would spoil all the fun. So we'll just let you enjoy the seven-minute clip and see for yourself. Just remember: it doesn't have to make sense. It just has to be a Lotus.



---
By Noah Joseph
---
See also: Lotus C-01 motorcycle rumored to get 200-hp V-twin engine, Caterham inks US distribution deal with Superformance, Lotus signs Pastor Maldonado to replace Raikkonen.