Lincoln prepping MKZ re-launch?
Thu, 04 Apr 2013 11:32:00 EST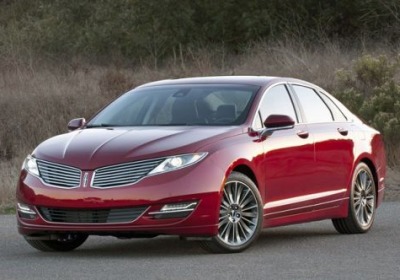 Launching an all-new car is no easy task. Case in point is the 2013 Lincoln MKZ, introduced with the fanfare of a major nationwide marketing campaign, including expensive Super Bowl ads, just as Ford was curbing production over potential quality issues. The resulting mess was nothing short of a nightmare for any automaker – customers visiting dealerships looking for cars that hadn't been delivered yet. Disappointed buyers walked out of Lincoln retailers without new keys in their hands, or switched to a competing brand to fill empty spaces in their driveways.

The impact was painful, as Lincoln's sales in January and February of this year were among the lowest it has recorded in more than a quarter century. Even though March looked a bit brighter, with the supply crisis reportedly over (there are 3,000 units in transit and production is approaching 200 units per day) the automaker is reportedly studying the feasibility of giving its pivotal MKZ the launch it originally deserved.

According to TheDetroitBureau.com, putting the MKZ back on consumer's radar could cost Ford tens of millions of dollars, but that kind of investment may be warranted if potential buyers have forgotten about the new model... or worse, if they have forgotten about Lincoln.
---
By Michael Harley
---
See also: Autoblog Podcast #327, Ford recalling select Taurus, Explorer and Lincoln MKS models over fuel tanks, Ford faces class-action lawsuit for selling vehicles without brake override systems.