Lexus to debut small hybrid CUV at 2014 Geneva Motor Show
Fri, 05 Apr 2013 14:30:00 EST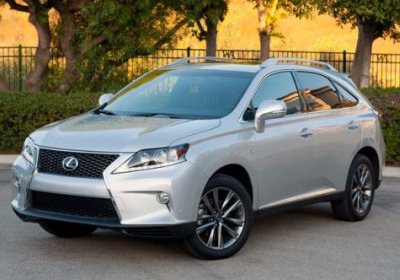 Following rumors that Lexus has been working on a small crossover to slot below the RX (pictured), Automotive News Europe reports that the production-ready CUV will bow at the 2014 Geneva Motor Show next March. Later this year, Lexus will preview this new crossover by way of a concept car at the Tokyo Motor Show in November.

According to the report, this new crossover will be a hybrid, and will ride on the smaller architecture that underpins the Toyota RAV4. Specific details have not been confirmed, but AN states that the entry-level CUV will be powered by the same 2.5-liter gasoline-electric drivetrain found in the Lexus ES 300h. Since Toyota will evidently be taking the time to hybridize the platform, we can't help but assume that it will eventually build a second-gen RAV4 EV.

Either way, with the small luxury CUV segment heating up, Lexus is likely smart to offer a player in this space. Until now, there has not been a Lexus crossover below the RX, and this new model will compete with other new players in the class including the BMW X1 and Audi Q3.
---
By Steven J. Ewing
---
See also: Toyota may return to F1 under Lexus banner, Lexus LF-LC approved for production, 2013 Lexus IS F.