Lamborghini Gallardo successor to rock us like a Huracan?
Fri, 13 Dec 2013 16:00:00 EST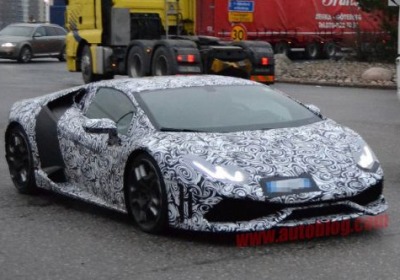 Lamborghini is expected to drop the sheet on its replacement for the Gallardo later this month (think of it as an automotive Festivus gift), which means that speculation on the new supercar's looks and performance is reaching a fever pitch. While the discussion centers on powertrains, though, we're overlooking something equally important - the car's name.

We've been operating under the impression that it would be named Cabrera, after the Detroit Tigers eight-time All-Star and Triple-Crown-winning first baseman a famous line a fighting bulls, as per Lamborghini tradition. Now comes word that Lambo might be moving away from the bovine nomenclature, based on a 2012 trademark filing for the name Huracan. (Of course, it's entirely possible that Lambo historians will dig up some dusty lineage on a fighting bull with a breezy name).

That's left some wondering if the collective auto industry has it wrong. As AutoExpress points out, though, the Huracan trademark was filed at the same time the Italian brand registered the "Urus" name for its SUV concept. During that filing, Lambo also registered the name "Deimos," so really, this should all be taken with a grain of salt.

Whatever the car that will replace the Gallardo is called, we can expect to see it in the very near future.
---
By Brandon Turkus
---
See also: Lamborghini trying its best to keep new Cabrera under wraps, Wild one-off Lamborghini Sogna for sale at $3M [w/videos], Charity supercar run results in 3 Lamborghinis going up in flames.