LaFerrari gets shakedown from Fernando Alonso
Fri, 09 Aug 2013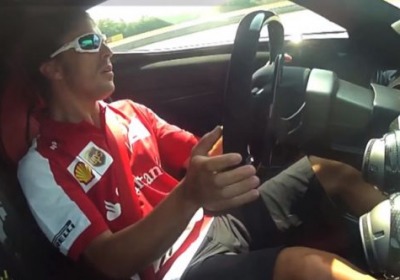 Fernando Alonso is quite cool behind the wheel, as evidenced by an earlier video where he gave a full interview while actively hooning a Ferrari F12 around the Nürburgring. So when you see the Spaniard somber-faced and sweating while hustling a Ferrari LaFerrari around the Scuderia's Fiorano test track, you know the new hypercar is pretty demanding.

Alonso doesn't give commentary on this one (except to the engineers at the end), but he does wrestle the 949-horsepower hybrid around the track. It does look like a handful. Take a look below for the full video.



---
By Brandon Turkus
---
See also: BMW, Ferrari, VW cars use tungsten mined by terrorists, 2013 Ferrari FF [w/video], Glickenhaus' FIA championship-winning P4/5 Competizione comes home [w/video].