Kia teases Cross GT concept for Chicago debut
Wed, 30 Jan 2013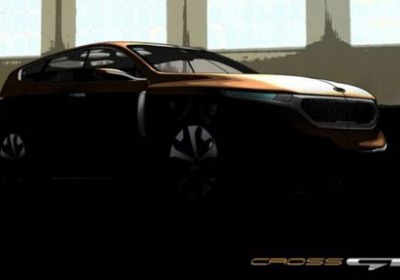 Kia is headed to the Chicago Auto Show with a new concept. Details are scarce on the Cross GT at the moment, but we know the machine was penned as a luxury crossover. Larger than the current Sorento, we would wager there's three rows of seating on board. And while it's unclear whether or not Kia plans to bring something similar to market, we like what we see in the shadowy teaser above. The Cross GT seems to wear the company's "tiger nose" styling well, and the familiar D-pillar upkick ties the machine in nicely with the rest of the company's people-movers.

The 2013 Chicago Auto Show kicks off on February 7th, and should feature a number of interesting reveals. Those include the upcoming Toyota Tundra and what could be a special version of the Dodge Dart. Stay tuned for our live coverage on the show floor.
---
By Zach Bowman
---
See also: Superman joining Kia's Justice League-themed fleet of vehicles, Kia previews its Super Bowl baby commercial, far cry from Adriana Lima, Hyundai and Kia set aside $412 million for false mileage claims.