Japanese motorcycles moving into forced induction
Sat, 30 Nov 2013 18:03:00 EST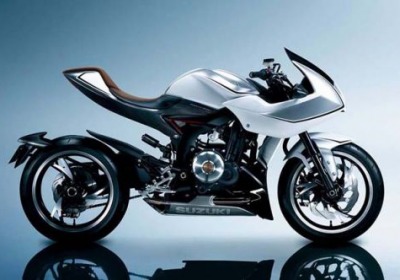 While turbocharging and supercharging may be nothing new in the automotive industry, motorcycle engines are almost always naturally aspirated. But even that's beginning to change. At the Tokyo Motor Show last week, two major Japanese companies showed off new forced-induction motorbike engines.

Kawasaki rolled in with a supercharged four-cylinder motorbike engine. It offered little in the way of details, disclosing only that the turbine blades were developed in-house to withstand the heat and vibration of spooling up at motorbike speeds.

Suzuki is taking a different approach, however. Its Recursion concept bike packs a turbocharged 588cc two-cylinder engine with a turbocharger and intercooler. The compact package churns out just under 100 horsepower and 74 pound-feet of torque, packaged into a motorbike that weighs just 384 pounds dry.

It'll be interesting to see how this trend develops and how the reliance on forced-induction might change the character of the motorbikes in which they're installed. While we wait to see where this goes, you're invited to scope out the stock images of the Recursion concept in the gallery above and our live shots from the Tokyo show floor in the gallery below.
---
By Noah Joseph
---
See also: Suzuki brings slew of car and bike concepts to Tokyo, Suzuki previews Crosshiker, X-Lander, Hustler ahead of Tokyo, Suzuki recalling 200K crossovers over airbag woes.