Japanese government chides Mitsubishi over recall delays
Sat, 27 Apr 2013 08:29:00 EST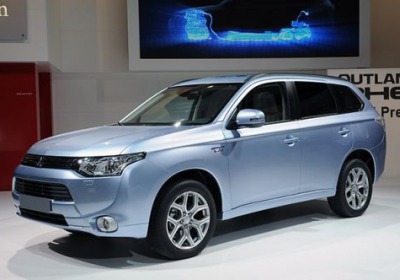 An official with the transport ministry in Japan has some stern words for Mitsubishi, taking the carmaker to task for not being more proactive and honest about its recalls. An investigation into The Tri-Star last December found Mitsubishi was tardy investigating problems and didn't explain itself forthrightly to the transport ministry about the issues. None of Mitsubishi's actions were illegal, and we should stress that this is a dialogue with Mitsubishi in Japan, not Mitsubishi Motors North America.

The official advised the automaker to, "Come up with plans for improvement, implement them and report them to the ministry." It looks like the company will get more practice than it wants in that department, having to announce another recall for the Outlander PHEV over software and hardware glitches. Those recalls come just after Mitsu finally figured out the problem with overheating lithium-ion batteries that caused a production halt of the plug-in hybrid SUV.
---
By Jonathon Ramsey
---
See also: Mitsubishi Concept G4 leaves us feeling blue, 2013 Mitsubishi Outlander Sport recalled over brake lamps, 2013 Mitsubishi Lancer Evolution GSR.