Jaguar design boss admits X-Type was a mistake
Thu, 19 Sep 2013 08:59:00 EST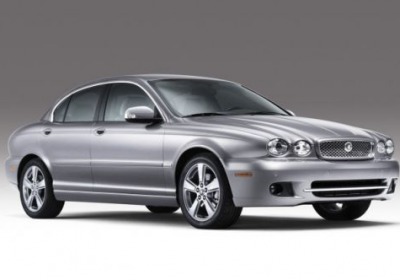 History has a way of repeating itself, especially in the auto industry. When Jaguar was owned by Ford, the British brand attempted to field a competitor for the BMW 3 Series, called the X-Type. Based on the bones of a Ford Mondeo, it aped the styling of Jaguar's flagship model, the XJ, while borrowing liberally from the Ford parts bin. That was 2001.

Now, in 2013, Jaguar is planning a new 3 Series challenger based on the platform previewed by the C-X17 Concept, while Ford is attempting to take the latest Mondeo upmarket. The moves have both brands recognizing where, why, and how the X-Type failed. "It didn't look mature or powerful or anything. It was just a car," Jaguar's current head of advanced design, Julian Thomson, told PistonHeads. Basing the X-Type on a front-drive car while giving it styling that was meant for a rear-driver lead to proportions that "were plainly wrong," Thomson told PH. Ford's European head of quality, Gunnar Herrmann, added that the X-Type was "a fake Jaguar, because every piece I touch is Ford."

For what it's worth, the X-Type's successor in the segment will sport rear-drive, with plenty of input from Ian Callum. Thomson described the new model, which would challenge the 3 Series as having, "Big wheels right to the ends of the car, low bonnet, short overhangs, very low cabins." Sounds good to us.
---
By Brandon Turkus
---
See also: Ford wins second consecutive International Van of the Year award with Transit Connect, VW going turbo-only in 3 to 4 years, Ford announces first non-pursuit-rated police car ever.