Jaguar F-Type Coupe patent images exposed, 4-cyl coming?
Fri, 03 May 2013 11:29:00 EST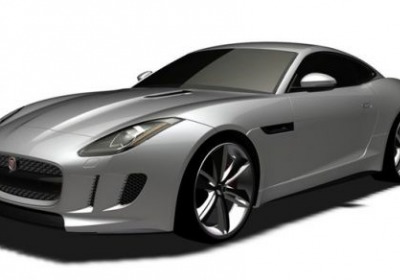 Last year, Jaguar told us that "if you get a convertible right, it's easy to do a coupe" in reference to a coupe version of the Jaguar F-Type, and now we might be seeing our first unofficial look at a hardtop version of the convertible. The German publication Auto Motor und Sport has dug up what it is reporting to be patent images filed by Jaguar showing the lines of the new coupe.

If these are actually patent drawings, they have definitely been enhanced with color and shadowing compared to what we usually see from OEM patent filings. We wouldn't be surprised if they are just altered images of Jaguar's C-X16 Concept, but either way, it's going to be a sharp car. On top of the new coupe, the article also says that the F-Type could be getting the same 240-horsepower turbocharged four-cylinder engine that is currently used in the Jaguar XF, as well as the Land Rover LR2 and Range Rover Evoque.
---
By Jeffrey N. Ross
---
See also: Jaguar's Callum refutes two XJ bodystyle rumor, Lapping Le Mans with 1956's version of a dash cam, Jay Leno's Garage features funnyman's 1963 Jaguar E-Type.