Jaguar 3 Series-fighter to spawn coupe, wagon
Wed, 25 Sep 2013 14:31:00 EST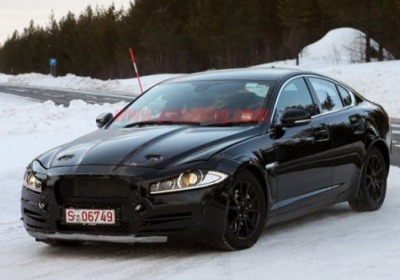 With its sights set on the BMW 3 Series, Jaguar could be planning a full range of models for its upcoming entry-level car – possibly called the XS. We've already seen spy shots of the four-door version of this all-aluminum baby Jag, but according to Auto Express, the automaker will also offer the car in coupe and wagon variants.

The XS sedan should hit the market in 2015, and the coupe and wagon models are expected soon after that. Speaking with Jag's global brand director Adrian Hallmark, AE says that the XS will be focused on styling with a design similar to the recently introduced C-X17 crossover concept. Hallmark also said that the addition of the XS lineup could help Jaguar double its sales, which were at 357,773 global units in 2012. Head on over to Auto Express for some speculative renderings of the XS coupe and wagon.
---
By Jeffrey N. Ross
---
See also: 2014 Jaguar XJR, Jaguar design boss admits X-Type was a mistake, Jaguar C-X17 rides high into Frankfurt.