Is this the new Lamborghini Huracan?
Thu, 19 Dec 2013 12:59:00 EST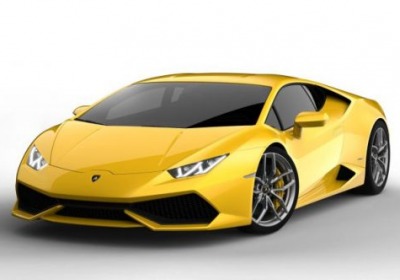 All aboard the Leak Train! While we know that all the official images and details are coming soon, the Lamborghini Huracan (if that is its real name...) is showing up all over the internet (Automobile Magazine Hong Kong's Facebook page, for instance) in a dashing yellow paint scheme. While we're not presently able to confirm or deny the accuracy of these seven leaked images, when compared to the spy shots we've already seen, we can say they look convincingly real.

If they're legit, what we're looking at is the replacement for the Lamborghini Gallardo, which first went into production way back in 2003 and has gone on to sell an astonishing 14,022 units, a record for the Italian brand. Put another way, the Huracan has very large shoes to fill. Judging by its badge, which reads LP610-4, it will be doing so with 610 horsepower and all-wheel drive.

Take a look at the seven images above, and stay tuned for the full official floodgates to open in very short order.
---
By Jeremy Korzeniewski
---
See also: Santa upgrades to Lamborghini Gallardo, spreads joy in LA, Lamborghini Gallardo successor to rock us like a Huracan?, Lamborghini trying its best to keep new Cabrera under wraps.