Is Audi getting complacent and suffering from brain drain?
Wed, 27 Nov 2013 08:57:00 EST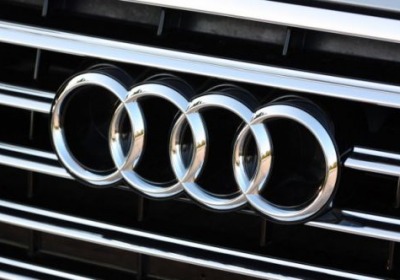 The argument is made in a Reuters article: Audi is falling behind other luxury brands, such as Mercedes-Benz and BMW, due to a lack of research-and-development spending and "brain drain," or the migration of top executives and R&D chiefs to other parts of the Volkswagen Group. Reuters notes that Audi's current R&D chief is the third in 16 months.

Audi, which contributed to 40 percent of VW Group's $11.6 billion in profit the first nine months of the year, is delivering cars at a record pace: 1.31 million were delivered from January to October 2013 versus BMW's 1.35 million. Yet Audi, Reuters reports, doesn't have a halo car akin to BMW's new electrified i3 and i8 or an answer to Mercedes' plug-in-hybrid S-Class, and the R&D spending at Audi is less than BMW and Mercedes by a fair margin. It's noted in the article, however, that Audi benefits from other R&D spending within VW Group.

Reuters mentions that BMW "trumpets its new 'i' series" and the new Mercedes CLA and GLA ranges are winning "rave reviews" as part of its argument that Audi's recent lack of technological innovation could hurt future sales. Those cars do pack tons of new technology, some of which are firsts for mainstream production cars. But last time we checked, the i3 could be causing BMW's stock to slide, the CLA isn't receiving the rave reviews that Reuters would have you believe and the GLA hasn't been reviewed yet.

We've reached out to Audi for comments on the article but haven't yet received a response. If we hear anything in response, we'll pass it along. In the meantime, head over to Reuters to read the article, which makes some interesting speculation about the current state of Audi.
---
By Damon Lowney
---
See also: BMW Active Tourer to hit US showrooms in 2015, Next Audi R8 to be up to 130 pounds lighter, BMW: i8 sold out, i3 records 10k orders.