Infiniti signs four-year deal to become title sponsor of Red Bull Racing
Thu, 29 Nov 2012 09:28:00 EST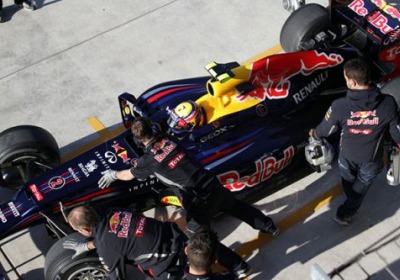 The chief of Infiniti's Formula One motorsport involvement, Andreas Sigl, said just last week that the brand was "going longer and deeper" into its collaboration with Red Bull, and the proof has already come: the Japanese luxury brand has signed a four-year deal to become the title sponsor of Red Bull Racing. From next year the team will be Infiniti Red Bull Racing.

The move cements Infiniti's intention to make the most of the already-ongoing technical collaboration it has had with Red Bull Racing for two years – this year Milton Keynes team has been testing Infiniti's Scratch Heal paint for aero properties and during the young driver test it used KERS batteries that were wholly developed by Infiniti's parent company, Nissan.

Earning a tip of the hat for not giving into cheap-trick branding, the engines will continue to be branded as Renault. Renault/Nissan CEO does not "want any confusion within the Alliance as to who does what."
---
By Jonathon Ramsey
---
See also: Infiniti confirms all-new sports sedan will debut in Detroit, Renault planning a Tata Nano rival. Again., Toyota tops Kelley Blue Book's Resale Value Awards.