How Porsche got Patrick Dempsey into the driver's seat for Le Mans
Tue, 27 Aug 2013 11:01:00 EST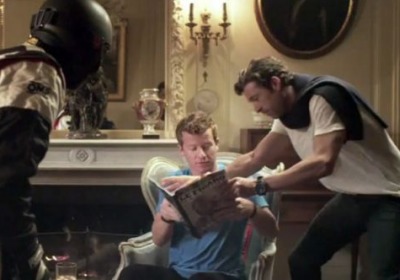 How do you get to Carnegie Hall? Practice, practice, practice. Ask Patrick Dempsey and he'll likely tell you the same secret for landing a role on a hit TV show or, for that matter, driving a Porsche in the 24 Hours of Le Mans.

That's because, like McQueen and Newman, Dempsey has earned his place in that rarified field of actors who also race. He's competed in Baja and Grand-Am, co-owns an IndyCar team, and this year returned to Le Mans where he and his teammates Joe Foster and Patrick Long finished fourth in the GTE-Am class behind the wheel of their Porsche 911 RSR.

It's a grueling race, and the fluid transition between drivers behind the wheel is a key element to success. Check out the satirical video below to see how Dempsey and company got ready.



---
By Noah Joseph
---
See also: Porsche releases new images of LMP1 racecar, Motor Trend holds World's Greatest Drag Race for the third time, Magnus Walker soliloquizes in his Porsche 911 at night.