Honda launches Project Drive-In to save these American icons
Mon, 12 Aug 2013 18:01:00 EST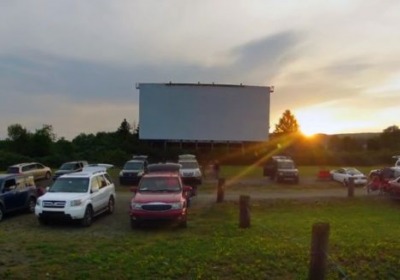 Honda wasn't really a major player in the automotive industry when drive-in movie theaters were popular in the US, but the automaker is doing its best to preserve the place where automotive and cinema histories collide. Using Project Drive-In, Honda is helping bring awareness to a story we brought up last month, where we saw how a move away from 35-millimeter film could put some of the few drive-in theaters remaining in the US out of business.

As production studios switch to digital film, theaters are required to upgrade to digital projectors, which Honda says will cost about $80,000 for drive-ins. While Project Drive-In asks people to donate money to the cause or pledge to go to a drive-in theater, Honda will also be donating projectors to five of the remaining drive-ins based on votes received on its website. Scroll down to watch a short video describing Project Drive-In, and be sure to vote, pledge and even contribute to save the drive-ins.



---
By Jeffrey N. Ross
---
See also: Honda shows off Civic Tourer ahead of Frankfurt debut, Honda invests $215M in Ohio Earth Dreams production, eBay Find of the Day: Ayrton Senna's 1993 Honda NSX.