Honda boss says Chinese drivers don't want green cars
Wed, 24 Apr 2013 10:16:00 EST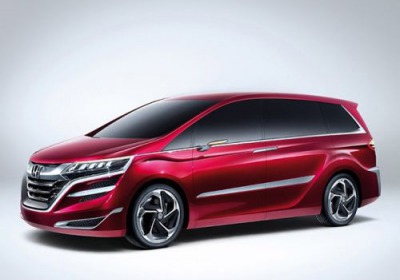 According to The Wall Street Journal, Honda CEO Takanobu Ito believes that China's nascent car-buying demographic isn't all that interested in hybrid cars – at least not yet. The emissions story doesn't resonate with them, and certainly not for the higher purchase premium such models usually carry. What they really want, Ito believes, is reliable, affordable cars that fit their needs. When it comes to Honda sales, the numbers would appear to jibe with his thoughts: Honda sold

598,577 vehicles in China last year through its two joint ventures, yet just 542 of them were hybrids

– not even a tenth of a percent. However, Toyota sold 840,500 cars in China last year, and two percent of that total, 17,300 units, were hybrids, which is closer to the still-piddling three-percent ratio of sales that Toyota posted in the US last year.

Honda offers the Insight, Fit Hybrid and CR-Z in China and plans to make components for its Integrated Motor Assist hybrid system there from next year, the hope being it will reduce the cost of hybrid cars for local buyers. That was one part of the plan Honda laid out last year to popularize its IMA system in China. Other initiatives include the introduction of a new hybrid system for mid-sized and large vehicles and a plug-in hybrid. Among the four new vehicles Honda showed during this weekend's press day for the Shanghai Motor Show (including the Concept M minivan pictured above) there was not a single hybrid among them.
---
By Jonathon Ramsey
---
See also: Honda concept dials M for minivan [w/video], Honda recalling 204k CR-V, Odyssey, Acura RDX models over rollaway risk, Acura built just 91 examples of the ILX last month, here's why.