Ghost Coupe to be fastest Rolls-Royce ever
Sun, 05 Aug 2012 13:12:00 EST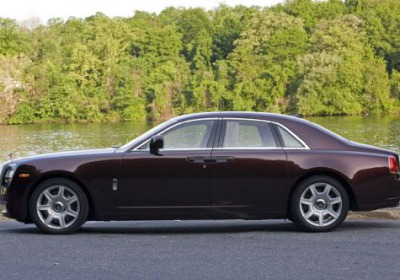 Autocar has snapped spy shots of a Rolls-Royce Ghost Coupe, and judging from proportions the car will be so long in front and raked in back that it would make Dick Tracy whistle. We'll get the true story on that at next year's Geneva Motor Show, which is when Autocar says it's due to be revealed, but what's less in question is this: with a 6.6-liter, 600-horsepower V12 and a tauter ride it will be the fastest Rolls-Royce ever.

Weight is estimated to drop by 200 kg compared to its sedan sibling, and its roofline to drop by up to nearly three inches. If the horsepower numbers are correct the shorter and lighter Ghost coupe, with a 69-hp bump over the sedan, will assuredly deliver the "considerably brisker" acceleration promised. Helping matters will be the lowered chassis, larger tires, "mildly sports-orientated" brakes and a suspension tuned to be more aggressive but delivering just as much waftability.

Although it's being called the Ghost Coupe for now, insiders have suggested to the magazine that that it will get its own, bespoke, name, with pricing above the standard sedan but below the extended-wheelbase sedan.
---
By Jonathon Ramsey
---
See also: Corniche Comeback: New Rolls-Royce coupe spotted testing, Giles Taylor succeeds Ian Cameron as head of Rolls-Royce design.