GM to sell rebranded Peugeot vans in US?
Wed, 10 Jul 2013 14:30:00 EST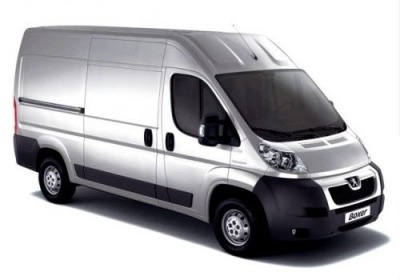 According to a report by France's La Tribune cited by Reuters, General Motors and Peugeot are discussing the possibility of selling PSA Peugeot-Citroën commercial vans in the US through The General's dealership network. While specific models and what brand they may sell under stateside are not immediately clear, the move isn't entirely out of the blue, particularly since GM owns seven percent of the French automaker.

Peugeot and GM already have a joint-venture agreement to ease costs associated with vehicle development and procuring parts, and while the progress of the arrangement has been inhibited some by Europe's difficult economy, the two automakers are looking to expand the relationship. With sales in the dumpster, Peugeot's long-term prospects have looked particularly shaky as of late, and GM could use a modern commercial van lineup to better compete with North America's suddenly modern and Euro-fied competition. Mercedes-Benz kicked off the high-roof trend with its Sprinter, and for 2014, Ford is following with its Transit van (joining its smaller Transit Connect sibling), while Chrysler is leveraging its relationship with Fiat to rebrand the Ducato range of vans as Ram Promaster models.

Peugeot already has a full line of commercial van solutions in its stable, from its compact Partner and Bipper models to the larger Expert and Boxer models, which are available in a variety of cargo and people-carrying configurations.

GM, meanwhile, has been left with its elderly Chevrolet Express and GMC Savana range, though it did recently strike a deal with Nissan for a Bowtie'd version of the Japanese automaker's NV200 small cargo van, dubbed City Express.
---
By Chris Paukert
---
See also: Watch the Pikes Peak record fall from Sebastien Loeb's point of view, Race Recap: The Lion roars at 2013 Pikes Peak International Hill Climb, Your 2013 Pikes Peak Hill Climb primer: "Donuts at 14,000 feet.".