GM able to add diesel to half-ton pickups if market demands it
Wed, 18 Sep 2013 13:01:00 EST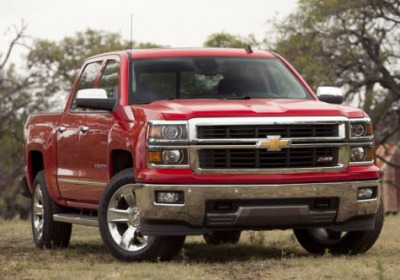 A few years ago, the trend in half-ton pickup trucks was ultra-luxurious trims, often with the words "limited" or "platinum" tacked on after the model name. That was well and good, but we like this latest fad a lot more - diesel engines. First, Ram came to bat with a 3.0-liter, V6 turbodiesel for the 1500, then Nissan announced that the next-generation Titan would be getting an eight-cylinder Cummins diesel.

Now, word is coming in from AutoGuide that General Motors can, if it so chooses, drop a diesel engine into its light-duty trucks. The plot thickens, though, as it turns out that said diesel would be the same one Ram is using for its truck. According to AG, that engine comes from VM Motori, which GM owns a sizable chunk of. Therefore, GM can snag the 3.0-liter, V6 diesel for its trucks just as easily, if not more easily, than Ram.

If it's so easy for the Detroit-based manufacturer to access the engines, why not offer the a diesel-powered Sierra and Silverado from the start, then? According to GM spokesman Tom Wilkinson, The General doesn't seem so confident in a diesel pickup outside of its HD offerings. According to Wilkinson, the cost-benefit ratio doesn't line up for customers, thanks to both the impact on the truck's sticker price and the higher price of diesel, in general (the national average for a gallon of diesel is 43 cents more than a gallon of 87-octane unleaded).

Its arrangement with VM Motori leaves GM in a desirable wait-and-see position, though. It can bring a diesel truck to market in short order if both Nissan and Ram see success and profits, although just how quickly that truck would arrive remains to be seen.
---
By Brandon Turkus
---
See also: Chevy Silverado edges Ram 1500 in Consumer Reports two-truck shootout, GM 6.2L V8 claims most powerful light-duty truck engine title, 2015 Chevy Tahoe, Suburban and GMC Yukon unveiled.