Ford will probably never offer two RS models at the same time
Mon, 18 Mar 2013 08:45:00 EST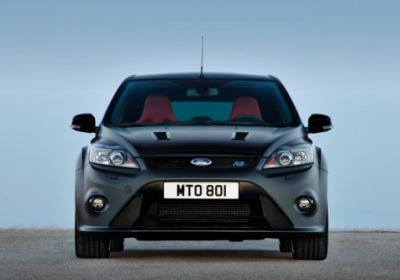 Autocar has some sour news for fans of go-fast Ford products. According to Roelant de Waard, Ford's president of marketing in Europe, the automaker will probably never offer more than one RS performance model for sale at the same time. That statement runs contrary earlier rumblings that suggested Ford would launch its next-generation Focus RS in 2015 and follow the hatch with a spate of other vehicles with an RS badge. But de Waard has made it clear that Ford of Europe is now focused on squarely on the next Mustang, even though there may be more RS models on the way eventually.

"What is clear is that the RS shouldn't be a series, or a car badge that we have in our portfolio all the time. It is an extreme car – something more than ST," he said.

That philosophy makes plenty of sense. We loved the old Focus RS – shown above in RS500 trim – because it was generally bonkers and plenty exclusive. Diluting either aspect is sure to end in disappointment for everyone involved.
---
By Zach Bowman
---
See also: Tanner Foust tackles 'Ring in SVT Raptor, 2013 Ford F-150 SVT Raptor Supercrew, Tanner Foust gets eponymous hotted-up Ford Focus ST from Cobb Tuning.