Ford to hack $4k off price of Focus EV amid slow sales
Wed, 10 Jul 2013 17:31:00 EST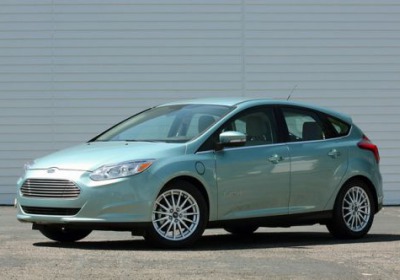 Between slow sales and a hefty price drop for its nearest rival, the Ford Focus Electric may be looking at a pretty substantial price cut. The Detroit News is reporting that Ford will drop the price of the all-electric by about $4,000 to $35,200 to be more competitive with the Nissan Leaf, which received a big price cut for 2013 down to $28,800.

Ford has already admitted to having low expectations for the car's sales and massive rebates were reported earlier in the year, but there is still no official word from Ford on this matter. The company's consumer site still lists the 2014 model's starting price as $39,200. In addition to the Leaf, the Focus Electric will also have to deal with the lower prices of smaller EVs including the Honda Fit EV, Fiat 500e and the Chevrolet Spark EV.
---
By Jeffrey N. Ross
---
See also: Ford F-250 boots Cadillac Escalade from atop thieves' most-wanted list, China takes lead as GM's No. 1 market, Hertz Penske GT latest hot Ford Mustang at the rental counter.