Ford books $1.2B profit in second quarter on strength of trucks
Wed, 24 Jul 2013 10:59:00 EST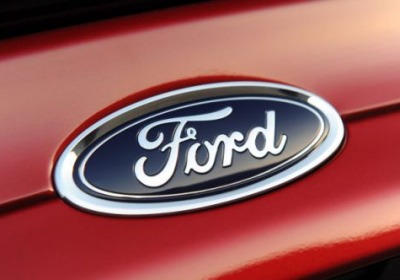 Ford is rolling along nicely, with a positive second-quarter sales report and a $2.3 billion profit in North America. The Dearborn, Michigan-based manufacturer captured $1.2 billion globally from April to June, with a $177 million profit in Asia. Even in Europe, the land of doom and gloom for automakers not named Mazda, Ford saw some success as it lowered its expected full-year loss from $2 billion to $1.8 billion. The company lost $348 million in Europe during the second quarter, which, believe it or not, represents a $56-million improvement over 2012.

According to the report on CNBC, Ford enjoyed a three-percent increase in pre-market trading thanks to the news. The strong demand for the F-150 propelled growth in the US market, while Ford's 47-percent increase in Asian sales can be attributed to the new EcoSport crossover and Kuga (Ford Escape in the US) arriving in the somewhat fragile Chinese market.

Pre-tax profits for Ford are expected to be in the neighborhood of $8 billion by the end of the year, with sales the US, Europe, and China all looking up. The company also shifted $4.78 billion of asset-backed debt in the form of bonds, according to a report by Bloomberg. This move came amidst rumors of the Federal Reserve cutting back on its $85-billion-per-month bond purchases. Ford wasn't alone among automakers looking to sell off debt, though, as Mercedes-Benz and Nissan shifted around $1 billion each in bonds relating to auto loans.
---
By Brandon Turkus
---
See also: Toyota, Ford decide to end hybrid collaboration before it starts, Ford Mustang GT Bi-Fuel CNG, Is it time for American carmakers to give up on dual-clutch transmissions? [w/poll].