Ford adding stop-start to all major model lines
Sun, 24 Nov 2013 09:00:00 EST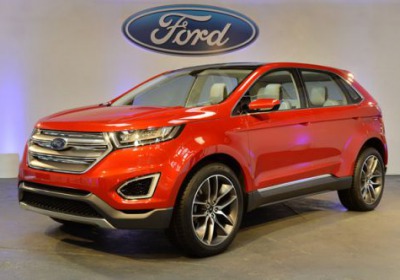 Ford has gone all-in on its efforts to offer most of its new vehicles with a fuel-efficient EcoBoost engine, but the automaker is reportedly preparing to take another big step toward improving vehicle efficiency. Automotive News is reporting that Ford will soon expand the availability of start-stop technology, which was first offered – presumably the first non-hybrid vehicle, that is – on the 2013 Fusion (equipped with the 1.6-liter EcoBoost engine) as a $295 option.

The benefit of start-stop is reduced fuel consumption as it shuts the engine off at long stops, and AN quotes Ford as saying that drivers can save more than $1,000 on fuel costs over five years. Despite this, the option hasn't been popular on the Fusion thus far, but it could be more beneficial on bigger vehicles like the F-150. Ford also said that the next-gen Edge, which was previewed in concept form at the LA Auto Show, will be equipped with auto start-stop to help make the EcoBoost engines even more efficient.
---
By Jeffrey N. Ross
---
See also: Saleen SA-30 Mustang, Camaro and Challenger help celebrate the big 3-0, Ford Edge Concept previews new look, can park itself remotely, 2015 Ford Mustang to make world debut on Dec. 5 [w/video].