Ford Mustang returning to Australia in 2016
Mon, 15 Jul 2013 11:33:00 EST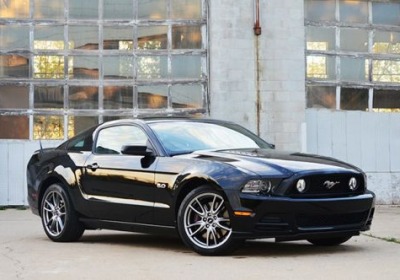 Australia's Herald Sun newspaper has reported that the next-generation Ford Mustang is heading Down Under in 2016, just as Ford is hanging the "Closed for Good" sign on its Australian manufacturing operations and sending the Falcon to its grave. Ford hasn't offered any official word on the matter, but the paper says that Ford's global VP of sales and marketing, Jim Farley, is flying to Australia to make the announcement himself.

While Ford converted Mustangs in the early 2000s from left-hand to right-hand drive for the Australian market and then sold them at high prices, it's been almost five decades since Ford imported a dedicated right-hand-drive Mustang to Oz. The arrival of the global model specifically made for places like Australia and the UK means Ford will also be able to offer them at better prices than the converted models; the Herald Sun says the price is expected to be "close to $50,000."

And that's for one of the "V8 performance models," which are the only ones Australia will get; Ford apparently won't send the turbocharged four cylinder or the V6. The Aussies could find out in a month from now whether this rumor is true. We will all find out what this Mustang fuss is about when the car debuts at next year's New York Auto Show.
---
By Jonathon Ramsey
---
See also: Toyota Camry, Honda Civic inventories mounting as US automakers make inroads, Ford to hack $4k off price of Focus EV amid slow sales, Ford F-250 boots Cadillac Escalade from atop thieves' most-wanted list.