Ford Focus EV's slow sales trigger massive incentives
Fri, 25 Jan 2013 15:45:00 EST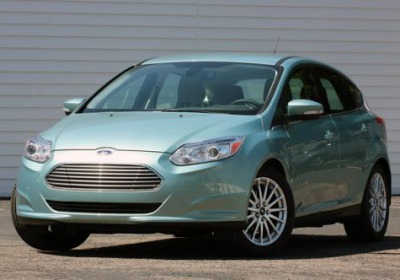 The Detroit News reports Ford is having real trouble moving its new Focus Electric. As a result, the automaker is offering substantial incentives in an attempt to lure in more buyers. How substantial? Try $10,750 off of a three-year lease. What's more, the EV can now be had for $37,995 ($2,000 less than its original base price) on top of an additional $2,000 cash discount to buy the EV outright – or you can opt for 1.9-percent financing if you work through Ford Motor Credit. None of which factors in various potential government incentives. Last year, Ford managed to sell a paltry 685 of the 1,627 Focus EV hatchbacks it built.

Ford isn't alone in trying to woo more buyers to its EV effort. Nissan cut the price of its Leaf by a whopping 18 percent for 2013, now down to $28,800 and built in the USA. The move followed the automaker's substantial incentives in 2012.

If you want a Focus Electric, you can now apparently get your hands on one for as little as $285 per month with $930 due at signing for a 36-month lease with 10,500 miles per year.
---
By Zach Bowman
---
See also: Blue Oval's new Cargo cab-over rig is largest "One Ford" initiative yet, Ford Fusion and Fusion Hybrid nab five-star ratings from NHTSA, Ken Block rally cars go blue in the face (and everywhere else).