First 2014 Hyundai Equus shipment adrift in Pacific Ocean
Tue, 28 May 2013 11:31:00 EST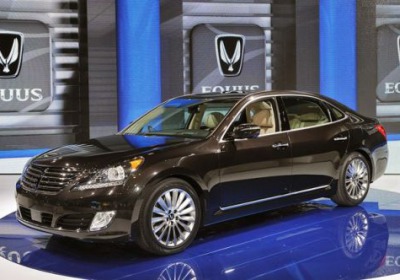 To all you Hyundai dealers and customers eager to plunk your posteriors into the broad, leather-lined seats of the redesigned 2014 Equus, we have some bad news: Your ship hasn't come in – literally. According to USA Today, a Korean freighter with the first 61 examples of the luxury sedan packed away in its belly has lost engine power in the western Pacific Ocean, and is adrift.

The ship, Morning Spruce, has apparently been without power for several days and is floating in the Sea of Okhotsk. It isn't clear when it will be repaired or reach US shores to divulge its contents. As a result of the wandering Spruce, Hyundai has reportedly had to reschedule some of its planned marketing efforts for the new model.

The 2014 Equus receives a suite of changes inside and out, including freshened styling, revamped center stack controls, a new instrument cluster and additional tech. Underneath, the rear-drive sedan gets a reworked suspension and a new sport mode to ease some of its nautical-by-nature handling. The 5.0-liter Tau V8 and eight-speed transmission – updates for 2012 – stay the course for 2014.
---
By Chris Paukert
---
See also: Hyundai offers three free years of Blue Link safety tech [w/videos], Why BMWs are cheaper than Hyundais in Korea, Business booming for Hyundai in 'Bama, new production record set.