Fiesta-sized Jeep coming in 2014
Wed, 03 Jul 2013 08:00:00 EST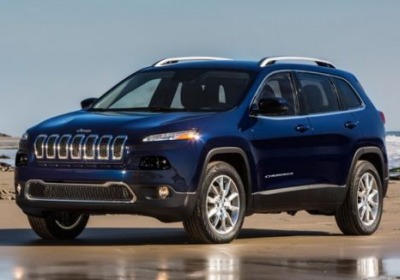 We've heard rumors before about a new, baby Jeep to slot below the new-for-2014 Cherokee (pictured) in the automaker's lineup. Now, Edmunds is reporting that the new crossover will arrive sometime in 2014, and will be about the same size as the Ford Fiesta. This currently unnamed vehicle will effectively replace both the Compass and Patriot in the Jeep lineup.

Speaking to Edmunds, Jeep CEO Mike Manley said that the new, small Jeep will be assembled in Italy and marketed globally beginning sometime next year. Manley did not provide many details on the new model, but did say that it will be 4.2-meters (165 inches) long. The Cherokee, by comparison, is 4.6-meters long (181 inches). Furthermore, Edmunds reports that while the new small Jeep will offer diesel power in other markets, there are no plans for an oil-burning version here in the US.

Many other automakers are exploring this smaller crossover segment here in the US. General Motors recently launched the Buick Encore, which is loosely based on the Chevrolet Sonic subcompact's platform. Ford has already launched its Fiesta-based EcoSport in other markets, and has reportedly been pondering the idea of offering it in the US, as well.

"From a ride and fuel economy perspective, it will be competitive," Manley told Edmunds, adding that the small CUV will provide "the utility that you will get in an SUV in terms of cabin space and everything else." As for how well the unnamed model preserves Jeep's legendary off-road capability, well, we'll have to wait and see.
---
By Steven J. Ewing
---
See also: Watch this Jeep Willys return to its birthplace after 70 years, Chrysler resolves recall issue with NHTSA, will inspect, upgrade affected Jeeps, NHTSA boss Strickland weighs in on Jeep recall fracas.