Fiat talking with banks about buying rest of Chrysler
Wed, 13 Feb 2013 11:29:00 EST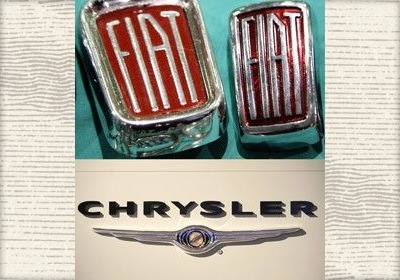 All that stands in the way of Fiat's total ownership of Chrysler

is a 41.5-percent stake currently held by the

United Auto Workers

healthcare trust, but according to

SFGate.com

,

Sergio Marchionne

is currently trying to raise the capital to complete the acquisition. The article says that a deal could be completed in as soon as 12 months, and the estimate for the remaining stake could cost

Fiat SpA

around $2.98 billion.



With a goal of completing the deal by the end of 2014, Marchionne is said to be in talks with various banks to help finance some of the deal. According to the report, the banks have indicated a need for a stronger balance sheet, controlled debt and reserve cash.

Two things that don't seem to be on the table to get the deal completed include issuing new shares to raise the capital or selling a stake in Ferrari. Fiat started with a 20 percent share of Chrysler in June 2009, and it raised its stake up to 58.5 percent in January 2012.
---
By Jeffrey N. Ross
---
See also: Treasury says auto bailout tally drops to $20.3 billion, All Fiat 500 production moving to Poland by 2015?, 2013 Dodge Dart gets all Moparized.