Fiat and UAW back at negotiating table over Chrysler stake
Mon, 23 Dec 2013 10:43:00 EST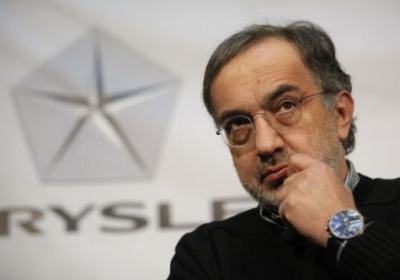 We knew there'd be no Chrysler IPO before the end of this year, but Fiat is determined to get the best run going into 2014 and is back at the poker table with the UAW. The delay was said to be Chrysler's desire to clean up a tax issue with the IRS; turns out that also bought the carmaker time to try and close a deal for the UAW's 48.5-percent stake in the company before the IPO happens.

Whereas the price Chrysler was willing to pay was once more than $1 billion under the UAW's asking price, the gap has closed to just $800 million of late. A recent valuation of the company at $10 billion - a valuation the UAW has disputed - means Fiat would be looking to pay about $4.2 billion instead of the $5 billion that the UAW seeks. But the UAW needs to hold out for the highest amount it can get because its pension obligations through the Voluntary Employee Benefit Association (VEBA) are $3.1 billion greater than the VEBA's assets, which include the Chrysler stake.

There's a clause in the agreement that Fiat can buy the VEBA shares for $6 billion, but Fiat CEO Sergio Marchionne has said that the UAW "should buy a ticket for the lottery" if they even want $5 billion. The UAW, though, has more time to wait; it's Fiat that wants access to Chrysler's $11.9-billion war chest and that would like to avoid the risk of paying the full $6 billion for the UAW share if the float really takes off. With other valuations of Chrysler as high as $19 billion, a hot IPO could make that $6 billion look like a bargain.
---
By Jonathon Ramsey
---
See also: Jeepster name may be used for Fiat-based baby Jeep, Four-horse race opens up for next Chrysler-Fiat CEO, Four-horse race opens up for next Chrysler-Fiat CEO.