Ferrari celebrates 10 million Facebook fans, animates Montezemolo
Fri, 07 Dec 2012 19:58:00 EST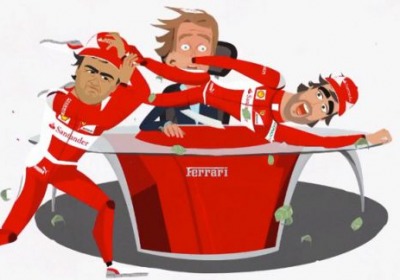 Kia has 2.1 million fans on Facebook, though we'd wager that far more people worldwide own Kias than are fans of the Korean automaker's page. On the other hand, Ferrari, whose owners number just a lucky few, has a legion of fans counted in the millions. In fact, the Facebook page for the Italian automaker just surpassed 10 million Likes.

To celebrate this social media milestone, Ferrari has put together this cute little video below, featuring chairman Luca di Montezemolo, as well as a few other animated guest appearances.

For comparison's sake, major corporations like Pepsi have 9.1 million fans, Kohl's has 9.7 million fans, and Wal-Mart has 25+ million fans. For a car company that sells a few thousand units a year, 10+ million upstretched thumbs is quite the following.


---
By George Kennedy
---
See also: 2012 Brazilian Grand Prix: The circle is complete, and what a circle it's been [spoilers], Ferrari F12 Berlinetta auction raises $1.5M for Hurricane Sandy relief, The Windsor Castle Concours d'Elegance in pictures, courtesy of Bentley.