Ferrari Lusso ownership will add some time to your morning commute
Fri, 19 Apr 2013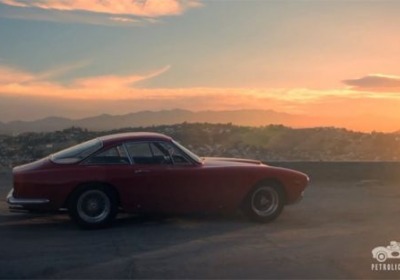 If you've ever driven a vintage vehicle on a regular basis, you know the process from getting from point A to point B is a bit more convoluted than simply hopping in and going. There are rituals to observe, checklists to run through and processes to address before ever touching the ignition. Neglect any one of a number of small tasks and you're likely to find yourself on the side of the road. James Chen, the owner of Axis Wheels, knows all about that. You see, he owns a gorgeous Ferrari Lusso, and coaxing the V12 under the hood to life requires a certain amount of procedure.

Once it's rolling, of course, all that premeditation seems entirely worth the effort. Chen does his best to keep the machine out of traffic, but refuses to keep the coupe sealed away in a museum, so he gets up early and takes to the canyon roads around LA before anyone else is awake. Atta boy.

Check out the latest video from Petrolicious below.




---
By Zach Bowman
---
See also: Dubai police add Ferrari FF to keep Lambo company, Pranked angry Ferrari owner says urine trouble now, man!, Indian kids joyride in Ferrari F430.