Enterprise working with renter's insurance to cover $47k Mustang stolen from its lot
Sat, 11 Jan 2014 19:47:00 EST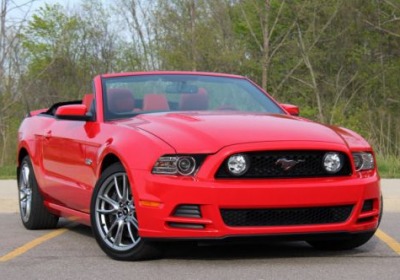 There was more than a bit of public indigence following the recent story of Enterprise Rent-A-Car billing a customer $47,000 to replace a Ford Mustang GT Convertible stolen from a Nova Scotia lot. To recap: Kristen Cockerill rented the Mustang for two days, returned it to the lot on a Sunday and left the keys in a secure dropbox only for Enterprise employees to find the car gone the next day.

Despite Enterprise policies stating that customers are responsible for vehicles dropped on off-days, the company has admitted that the situation could've been handled a bit better.

In a recent statement, Enterprise has backed off the big-bill story, and claims to be working with Cockerill and her insurance company to resolve the issue. Further, the Enterprise general manager overseeing Nova Scotia has spoken with the harried renter, and apologized "for the way this claim was handled during the last few months."

Enterprise maintains that it is now examining the process by which it communicates with customers, especially in extraordinary circumstance like these, we'd expect.
---
By Seyth Miersma
---
See also: Ford's Farley apologizes for saying Blue Oval tracks customers with GPS, Old vs. new debate gets new life with $25,000 Fiesta ST vs. E46 M3 showdown, Ford evaluating new Fiesta RS?.