Enterprise customer billed $47k for Mustang stolen from rental lot
Sun, 05 Jan 2014 15:19:00 EST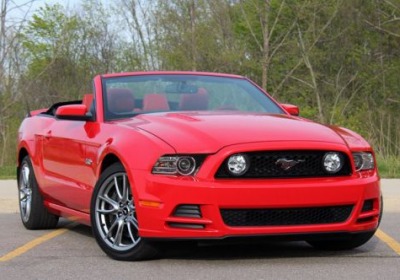 A weekend rental of a Ford Mustang GT Convertible sounds like a nice, relaxing way to burn some gas, but one Nova Scotia woman's two-day rental is turning into a months-long headache. In early October, Kristen Cockerill picked up the Mustang from Enterprise Rent-A-Car, and she returned it the following day as stipulated by the rental contract. Unfortunately, she dropped the car off on a Sunday – a day on which the particular Enterprise office is closed – and the car ended up being stolen overnight.

Now, two months later, CBC reports that Cockerill received a bill from Enterprise for the full replacement of the car totaling $47,271 (a base 2014 Mustang GT Convertible currently costs $40,349 in Canada). As it turns out, the fine print in the contract says that the renter is responsible for cars dropped off after hours until it can be inspected the next business day – this is also reflected on the key drop seen in the news report video, which states "vehicles returned after hours are the responsibility of the renter until inspected on the next business day."

It's not clear how much, if any, of that amount Cockerhill will be responsible for once her insurance company gets involved, but if the insurance company refuses to pay, Enterprise will bill the amount to the credit card she provided during her rental. While this ordeal is far over for Cockerhill, it's a good reminder for the rest of us to always read the fine print.
---
By Jeffrey N. Ross
---
See also: This unique '64 Mustang was Edsel Ford II's first car, How Ford's light lab keeps the sun shining on the new Mustang just right [w/video], Ford bringing C-Max Solar Energi Concept to CES.