EU formally questions French government assistance of Peugeot's finance arm
Fri, 28 Dec 2012 07:57:00 EST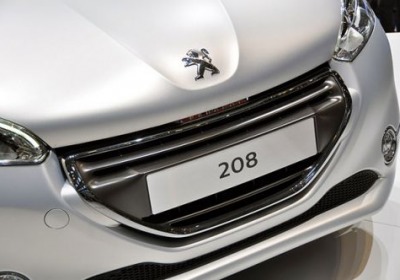 Recently, the finance arm of PSA/Peugeot-Citroën was in such debt trouble that it was pricing itself out of the car loan market. The rates it was paying to service its debt, which was rated one step above junk, were so high that it was forced to charge car-buying customers higher rates than they could find elsewhere. This was adding to Peugeot's already impressive woes by sending revenue out the door to competitors.

Two months ago a deal was worked out with the French government whereby the state would provide 7 billion euro ($9 billion USD) in bonds to guarantee the finance arm's loans. The French government could nominate someone to join the Peugeot board, Peugeot would guarantee more French jobs, and on top of that deal, other banks would provide non-guaranteed loans. The government would take no equity stake in the car company.

Although not yet finalized, the arrangement is meant to create some breathing room for Peugeot Finance to lower its interest rates for customers, and a government-nominated board member, Louis Gallois, was recently named to Peugeot's supervisory board. The arrangement was also openly questioned by at least three competitors: Ford, Renault – which is 15-percent owned by the French government after it received state aid – and the German state of Lower Saxony, itself a 15-percent shareholder in Volkswagen.

Now the European Union, responding to "an unidentified Peugeot competitor," has challenged the terms of the deal, calling it state aid, which is a no-no. There was a lot of parsing-of-words at the time the potential deal was announced: Peugeot said it wasn't state aid, it was state support; Ford of Europe said it didn't think government support of companies was sustainable, making no mention that Ford Credit did receive federal aid at the beginning of our own economic crisis; and the irony of Renault and the German state's complaints was apparently lost in their outrage.

The EU has requested official notification of the deal, which is the prelude before Brussels begins a full investigation into the matter, and that could raise the cost of the deal. The government doesn't think an investigation is warranted since the funds only go to the finance arm and the loan is being made at market rates. Peugeot, on the other hand, has apparently been prepared for such an eventuality and is working with Brussels on the matter. The deal, if it closes, should be concluded early next year.
---
By Jonathon Ramsey
---
See also: Petrolicioius follows one Peugeot through the circle of life, Forza Horizon announces January Recaro Car Pack with LFA N"urburgring Edition, North American production of foreign marques to jump in 2014.