Dubai claims debut of Toyota GT86 sedan concept
Sun, 03 Nov 2013 11:07:00 EST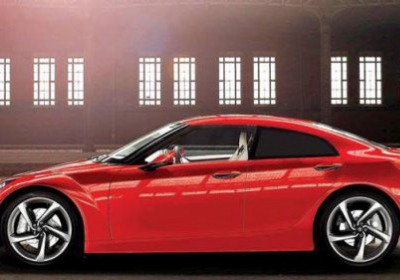 Typically, when the organizers of an auto show reveal that a new car will debut at their show, we take notice. But this particular claim from the Dubai International Motor Show ought to be taken with a grain of salt.

As our compatriots at AutoGuide discovered, the Facebook page for the Emirates auto expo includes a post with an interesting claim: that a sedan based on the Toyota GT86 (known in the US as the Scion FR-S) will debut at the show. The Facebook post is accompanied by the image above, purporting to show the concept in question.

The strange part is that the organizers claim the four-door GT86 concept will make its "regional unveil" at the Dubai show, which would seem to indicate that the concept in question would make its international debut at an earlier show. Considering that the doors open in Dubai on Tuesday, that seems increasingly unlikely. All of this begs the question, If this isn't actually a four-door GT86, what might it be?
---
By Noah Joseph
---
See also: Toyota SEMA concepts promote active lifestyles, rallying [w/video], Scion reveals SEMA concepts, Tuner Challenge finalists, Toyota officially outsells GM, VW through first three quarters.