Dodge not being dropped by Chrysler, CEO reaffirms
Mon, 16 Sep 2013 14:31:00 EST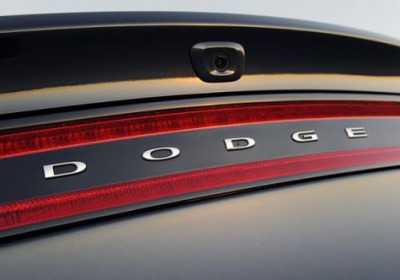 Dodge isn't going anywhere. Despite some rumor and speculation over the future of the crosshair grille and the cars that wear it, Dodge brand boss, Tim Kuniskis, sat down with TheDetroitBureau.com, explaining that the marque isn't going anywhere. His sentiments echo those of SRT boss Ralph Gilles, who told a group of enthusiasts in July that "Dodge is here to stay!"

Dodge's death won't be "a part of a master plan to consolidate brands," Kuniskis told TheDetroitBureau.com. Instead, the brand, which is ultimately under the command of Fiat/Chrysler CEO, Sergio Marchionne, will likely ditch some of its badge-engineered models, like the Dodge Grand Caravan. A more focused Dodge, which was something Gilles has already hinted at, will likely see it exploring areas of the market that haven't been exploited by other Chrysler brands.

Kuniskis, not surprisingly, wasn't willing to delve into any detailed product plans, telling TDB that the size of the brand's lineup "remains to be seen." Regardless of how big the brand actually ends up being (it is presently Chrysler's volume brand – and not by a little), hopefully the statements from Kuniskiss can put the rumors of a Dodge closure to bed.
---
By Brandon Turkus
---
See also: Edmunds ranks the best used cars for 2013, eGarage interviews a couple with 65 Vipers, Fiat Freemont Black Code is about as Italian as apple pie.