Dodge Dart getting hatchback variant... sort of
Thu, 25 Apr 2013 14:20:00 EST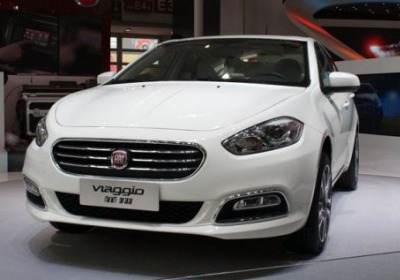 In other parts of the world, Fiat builds and sells a version of the Dodge Dart called the Viaggio, and it appears that in addition to the current sedan bodystyle, a new hatchback version of the car is also in the works. Autocar says that the general manager for China's Guangzhou-Fiat joint venture, John Burton, has confirmed that a new Viaggio hatchback will be revealed by the end of this year before it goes on sale in early 2014.



The Viaggio will soon be joined by the

2014 Jeep Cherokee

, which in China will be called the

Liberty Light, at the Guangzhou-Fiat plant. While the idea of a Dodge Dart hatchback might be enough to enable most of us to forget about the Dodge Caliber, a North American variant doesn't appear to be in the cards. We reached out to Chrysler PR boss Rick Deneau, and he offered a succinct: "

No plans at this time."
---
By Jeffrey N. Ross
---
See also: Chrysler Group moves around execs in wake of recent departure, Travis Pastrana signs with Dodge for another year, brings partner Bryce Menzies [w/video], Chrysler recalling over 200k vehicles across its brands.