Despite slow sales, no new Scion models in near-term pipeline [w/poll]
Mon, 09 Sep 2013 13:00:00 EST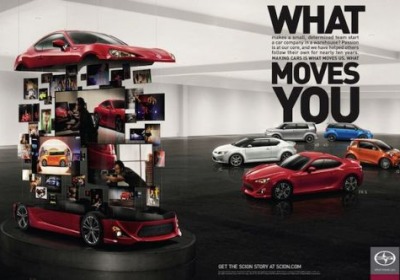 According to a top Toyota executive, the Japanese automaker will not be introducing any fresh Scion models in the near future, Reuters reports. As of August, Scion sales for this year were down 1.6 percent from 2012 and accounted for only 0.3 percent of Toyota's overall US sales. And last month, Toyota Motor Sales USA Senior Vice President Bob Carter informed the 1,000 dealers who carry Scion that they can drop the brand without penalty.

However, never fear – Carter has assured that, while nothing new is coming for at least six months, the company is still very committed to the quirky Scion brand. Toyota launched Scion, which targets the youth market, in 2003, and sales peaked in 2006. The brand currently has five models, with the 2013 best-sellers being the FR-S sports coupe followed by the tC sedan and xB hatchback.

What do you think about Toyota's decision to hold off on introducing new or refreshed Scion models? Are they heading in the right direction, or does this spell doom for the funky Gen Y brand?



---
By Lauren DeAngelis Puckett
---
See also: First 2014 Toyota Corolla commercial dances through time, Toyota says you might have the 40-millionth Corolla ever built, Toyota delves into the history of its Land Cruiser.