Design Handbook explains the difference between design and styling
Fri, 11 Oct 2013 15:16:00 EST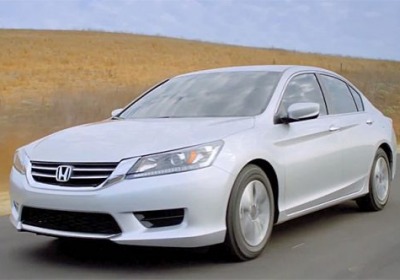 It's easy to confuse the terms 'design' and 'style,' but Jim Hall attempts to explain the difference between the two in his latest Design Handbook video column for Autoline. Before relating the terms to cars, Hall first uses other, non-automotive-related examples to prove his point, such as a well-designed glass versus a well-styled glass. Both do their job well as a result of good designs, he claims, but one stands out more because it also was styled.

When he relates his lesson to cars, he uses the 2013 Honda Accord and the new Chevrolet Impala as examples, but you'll have to watch the video below to find out which car he thinks is merely designed and which one has been styled.

We've also included a gallery of the Honda and a gallery of the Chevrolet so you can decide for yourself which one of these vehicles has been designed, and which one has been styled.



---
By Damon Lowney
---
See also: Honda N Box + has incredible versatility as oddly humorous JDM video shows, NSX Concept-GT is the world's hottest way to boil water, How Seinfeld hopes he'll help industry make better car commercials [w/video].